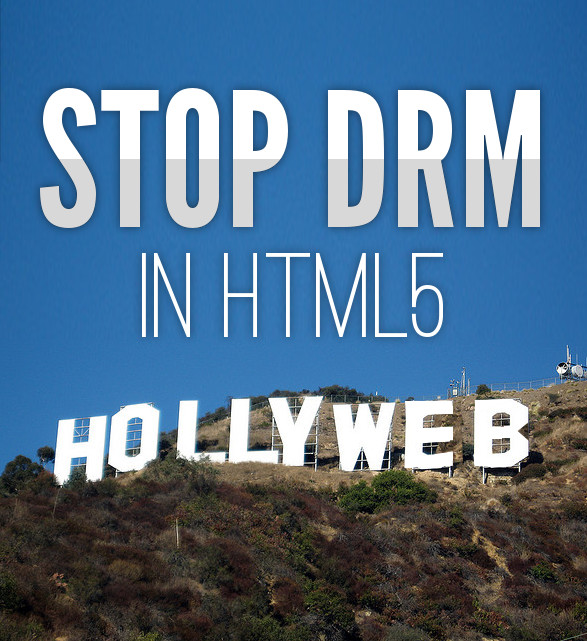 The 3rd May 2013 is the International Day against DRM. Defective by Design, a group from the Free Software Foundation, are asking people to mobilise and get involved in lobbying against the inclusion of DRM in HTML5. They state:
Hollywood is at it again. Its latest ploy to take over the Web? Use its influence at the World Wide Web Consortium (W3C) to weave Digital Restrictions Management (DRM) into HTML5 — in other words, into the very fabric of the Web. Millions of Internet users came together to defeat SOPA/PIPA, but now Big Media moguls are going through non-governmental channels to try to sneak digital restrictions into every interaction we have online. Giants like Netflix, Google, Microsoft, and the BBC are all rallying behind this disastrous proposal, which flies in the face of the W3C's mission to "lead the World Wide Web to its full potential."
We're not going to let this slip through under the radar. More than 9,200 people have already signed this petition to stop DRM in HTML5. Join them and help us build momentum to reach 50,000 signers by May 3rd, 2013, the International Day Against DRM. We'll drive the message home by delivering your signatures to the W3C (they're right down the street from us!) to make your voices heard.
Sign the petition here.
You can find out more about Defective by Design
here
and more about the issue from Electronic Frontiers Foundation
here
.